POST-HOLOCAUST HUMANITARIAN ACTIONS

SARAJEVO UNDER BOMBARDMENT OPERATION SEFARD '92
During the Bosnian conflict, between April 1992 and December 1995, and as part of the events marking the 500 years since the expulsion of Jews from Spain, the Spanish government decided to activate an operation that it called Sefarad '92, to provide asylum for a group of Sephardic Bosnians from Sarajevo. The majority had managed to escape the besieged city, first taking refuge in Belgrade, and then in the Croatian port city of Split. Participants in their evacuation to Spain included the Embassy in Belgrade and the Consulate in Vienna.

Photograph of the evacuation convoy of Jews from Sarajevo, protected by the United Nations.
Three groups arrived during phase one of the operation, between May and September 1992. Later, some individuals were protected under family reunification, reaching a total of 154 Jews. Later, through different private programmes for assisting displaced persons run by Spanish NGOs under the aegis of the government, this protection covered 247 Bosnian Sephardim from 59 families.
This humanitarian operation originated in the moving pleas for help from the Jewish community in Sarajevo, and from the Spanish Sephardic group La Benevolencia, which the Federation of Jewish Communities of Spain presented to King Juan Carlos.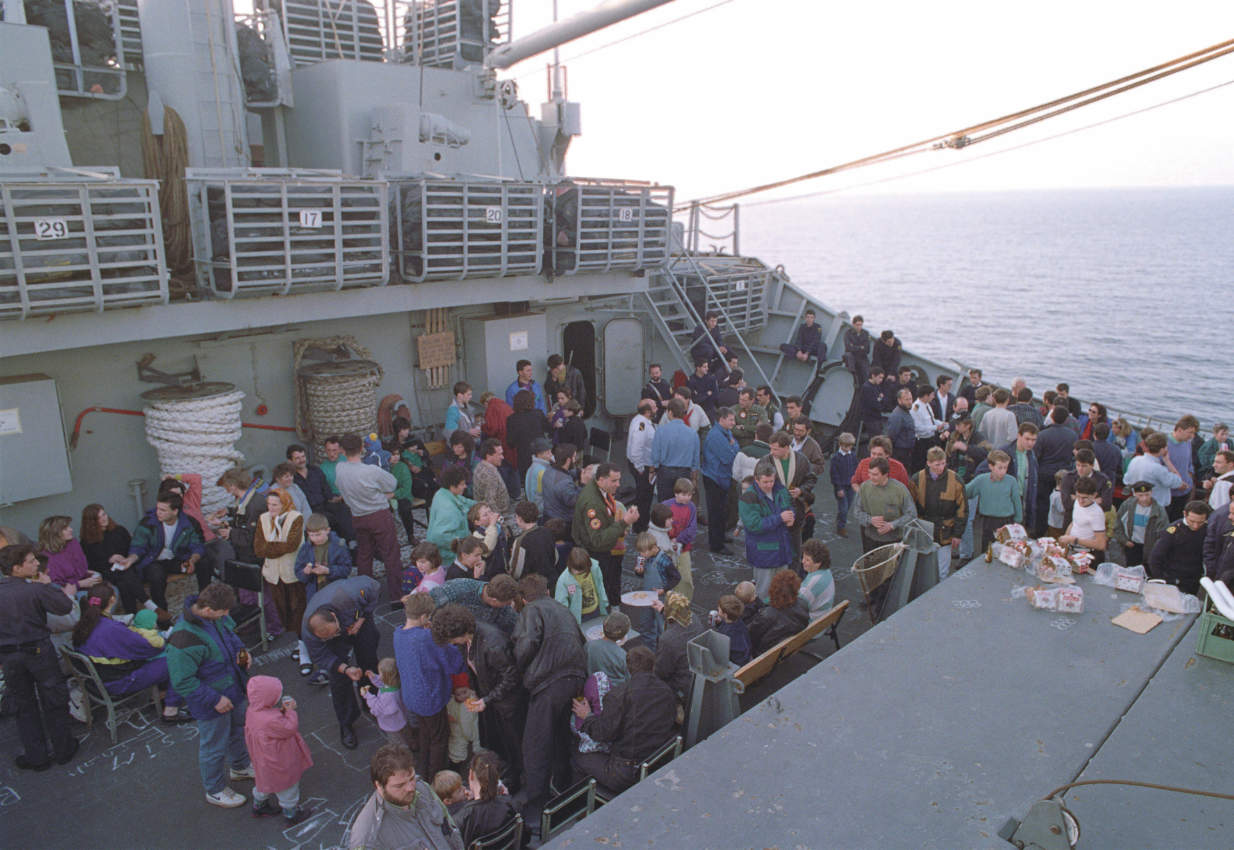 Bosnian refugees travelling on the Spanish Navy vessel Aragon, heading for the port of Cartagena, 20 January 1993.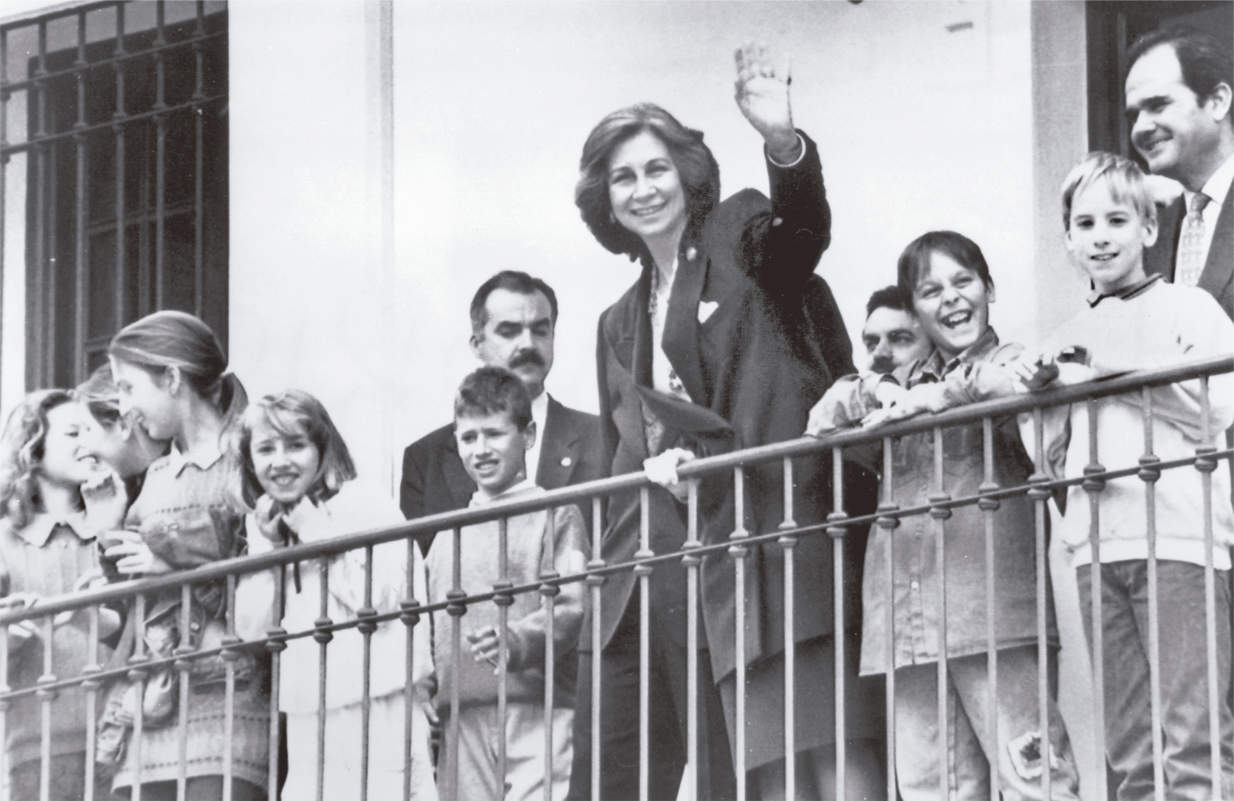 Queen Sofia visiting Sephardic Jewish refugee children from Bosnia in Mijas (Malaga province) in February 1993.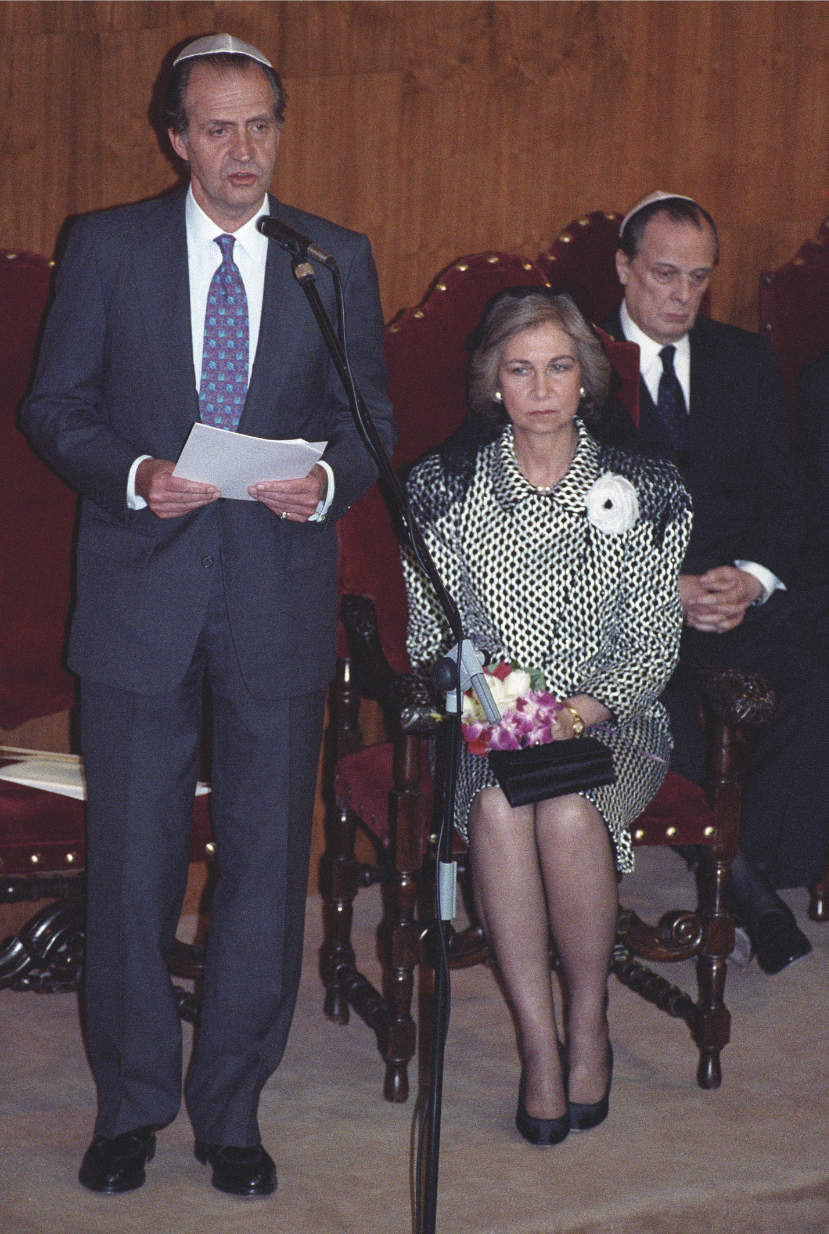 The King and Queen of Spain at the Madrid Synagogue on 31 March 1992.
The government programme promoted by the Spanish Foreign Ministry was assisted by Spain's Ministries of Justice, of the Interior, of Social Affairs, and of Defence, as well as the UNHCR Delegation in Madrid. Initially, its beneficiaries were provided with protection as refugees and as asylum-seekers, legalizing their situation and facilitating their integration in Spain by giving them residence and work permits. Later, the Spanish government fast-tracked their path to nationality under a special procedure, after they had resided in the country for two years. Thus, most of these Bosnian Sephardim were able to be integrated into Spanish society with the same rights as other citizens.
Most of them settled in Catalonia (in the cities of Lloret de Mar, Calella, Areyns, Blanes and Barcelona) and the province of Malaga (in Mijas, Torremolinos, Fuengirola and Benalmádena), with about a dozen more in Galicia. At the end of the war, beginning in the spring of 1996, the majority returned to Sarajevo or moved on to other countries, whilst 18 families who had been granted Spanish nationality remained in the country.